If you are looking for a wedding photographer within the UK, did you know that many UK wedding photographers actually cover the whole of the United Kingdom? Often couples assume that commissioning a wedding photographer from within their county or city will be a cheaper option. However, the reality is that many wedding photographers offer a fixed rate. Fixed rates are often inclusive of travel expenses.
It may seem strange that a photographer wouldn't charge more for a wedding that is further away. For most of us however, the opportunity to work in a new area is worth it. Working and at a new venue gives us an opportunity to be a bit more creative. This outweighs the (minimal) financial gain that would be achieved from charging travel fees. Travel fees don't often amount to much if you're using the HMRC rates. Therefore the opportunity to expand your portfolio working somewhere new can be a worthy investment as a wedding photographer.
Staffordshire wedding photographers working in the East Midlands and across the UK
For this reason, although we are based in Staffordshire, we actually shoot weddings anywhere and everywhere. We've worked in numerous towns and cities all over the UK and as far afield as Italy. We are happy to consider working anywhere your heart desires.
We most frequently provide wedding photography in the East Midlands and East Anglia region. Having previously moved from the South East, we also have an extensive portfolio showcasing weddings there.
Now working as a wedding photographer in Staffordshire provides us with a unique opportunity to shoot at new venues. Often different types of venue to those you'll find in our native Essex.
Moving to Staffordshire and new opportunities.
As you move further away from London, the type of wedding venues you find can be anything from country manor, to rustic, modern or contemporary. Wedding photographers in Staffordshire are spoilt for choice with the many beautiful barns and historical venues. It's no wonder that Staffordshire wedding photographers like us are eager to shoot at such stunning places.
Being able to be flexible and provide wedding photography anywhere in the world means that our job is varied and always interesting. It keeps us on our toes and opens us up to new experiences and adventures. This enriches our lives and our work. This in turn allows us to be the best wedding photographers that we can possibly be. Drawing on our life and work experiences to create something unique for our couples.
Shooting at familiar wedding venues
Admittedly it can be difficult to create something new and interesting at a venue you have shot at many times before. The best wedding photographers in Staffordshire often realise that it is not your setting, but your couple and your creativity that present the best opportunities though. When you learn to see beyond what lies immediately before your eyes you open yourself up to a whole world of possibilities. That's why we are proud to have been awarded for our skills as UK wedding photographers.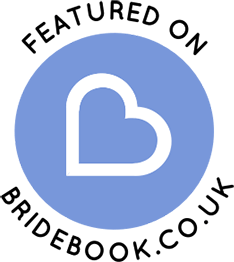 FEATURED ON UK SMALL BUSINESS DIRECTORY
Be excellent to each other